SUBMIT YOUR COVER IDEAS FOR ANTHOLOGY 2
We now meet every Tuesday. The next meeting will be a creative meet to share our new inspiration, Flash-fiction pieces and many other projects.
Writers Kickstart

is to motivate and help writers become authors

NEXT MEETING TUESDAY 2/10/15 at 6:30 pm

Haggen Foods Cafe

Snohomish, WA

PROJECT MEETING

Editing is complete for ANTHOLOGY #2. Bob has an idea for the cover, and I have given him the other suggesions.



Wild Words
Kickstart's Anthology is published check our Smashwords for your e-version
https://www.smashwords.com/books/view/395237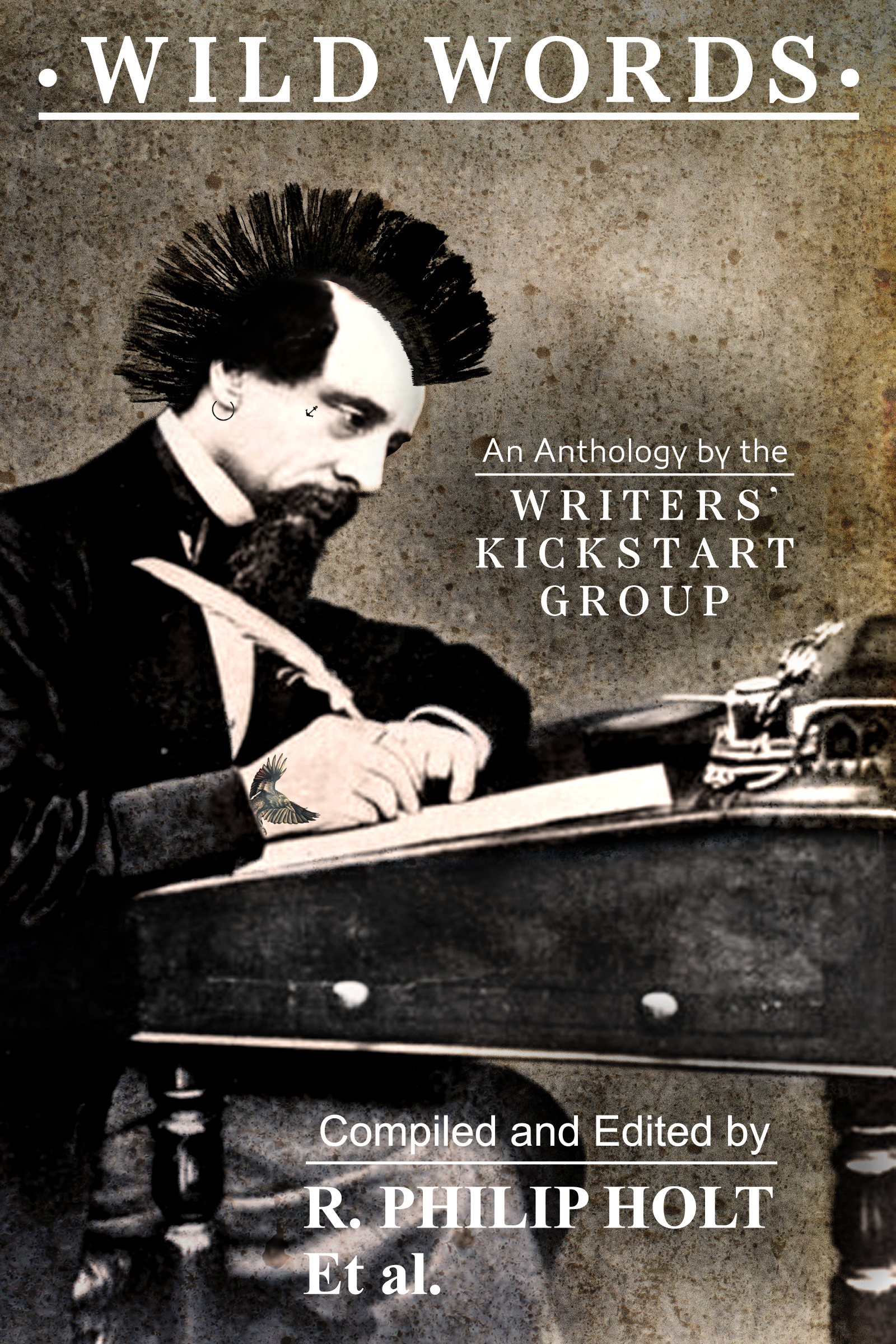 The second anthology is underway, and the first one is still available. Check this out to inspire. Writers Kickstart is here building the writer's skills, confidence and resume.
NOW WE KNOW WHY DR. KEN FELL IN LOVE WITH THE LOVELY ALIEN LORI
Introduction
We are local writers meeting together for inspiration
and sharing experiences with the art of writing and the pain of publishing.

We have two sections every other Tuesday the Creative group meets discussing different topics and sharing our projects and 500 word or less writing exercises. This is a very casual group led by Toni.

On the alternative Tuesday the project group meet and share the books and articles that are underway. We team up, and read offering suggestions, encouragement or a cookie.
Meetings:
We meet at 6:30 PM until around 8PM.
Haggens Foods Cafe
1301 Avenue D,
Snohomish, WA 98290
CONTACT US:
The Writers Cooperative of the Pacific Northwest
MEETING ALTERNATING SUNDAY AFTERNOONS AT 1:30
Usually at EVERETT PUBLIC LIBRARY
but check the web page or facebook to be sure
writers cooperative of the pacific northwest/groups/facebook
https://www.facebook.com/groups/601958716559052/
VISIT: www. WCPNW.coop
THIS WEEKS WRITING EXERCISE aka PROMPT -chose 1, 2 or all three. They can also be combined
500 WORDS OR LESS
CATS
ISLANDS AT THE END OF THE MAP
and/or DRINKING WATER
Pick one or more, you can even combine them. To be shared at the Tuesday 3/3/15 meetup
PLEASE JOIN US ON FACEBOOK THERE IS EVEN MORE INFORMATION AND INTERESTING MUSINGS THERE.
MEET US EVERY TUESDAY:
Haggens Food Cafe
6:30 pm
1301 Ave. D - Snohomish, WA